Traditional media outlets such as radio and television were the first to enter the cricket broadcasting world, with the later being quite common in Australia from 1926, becoming a common feature alongside Australian domestic matches. It's key to understand past media first before we can explore the sport digital transformation further in blog posts.
The BBC launched colour television in 1968, while Kerry Packer introduced colour jerseys in 1977 with the World Series Cricket, moving towards commercialisation of the sport to provide a viewing experience that rivalled that of a stadium audience. This moved away from traditional communication mediums such as newspapers and radio. Through the introduction of coloured kits, a shorter format, floodlights, multiple camera angles the sport of cricket became a product to a wider audience.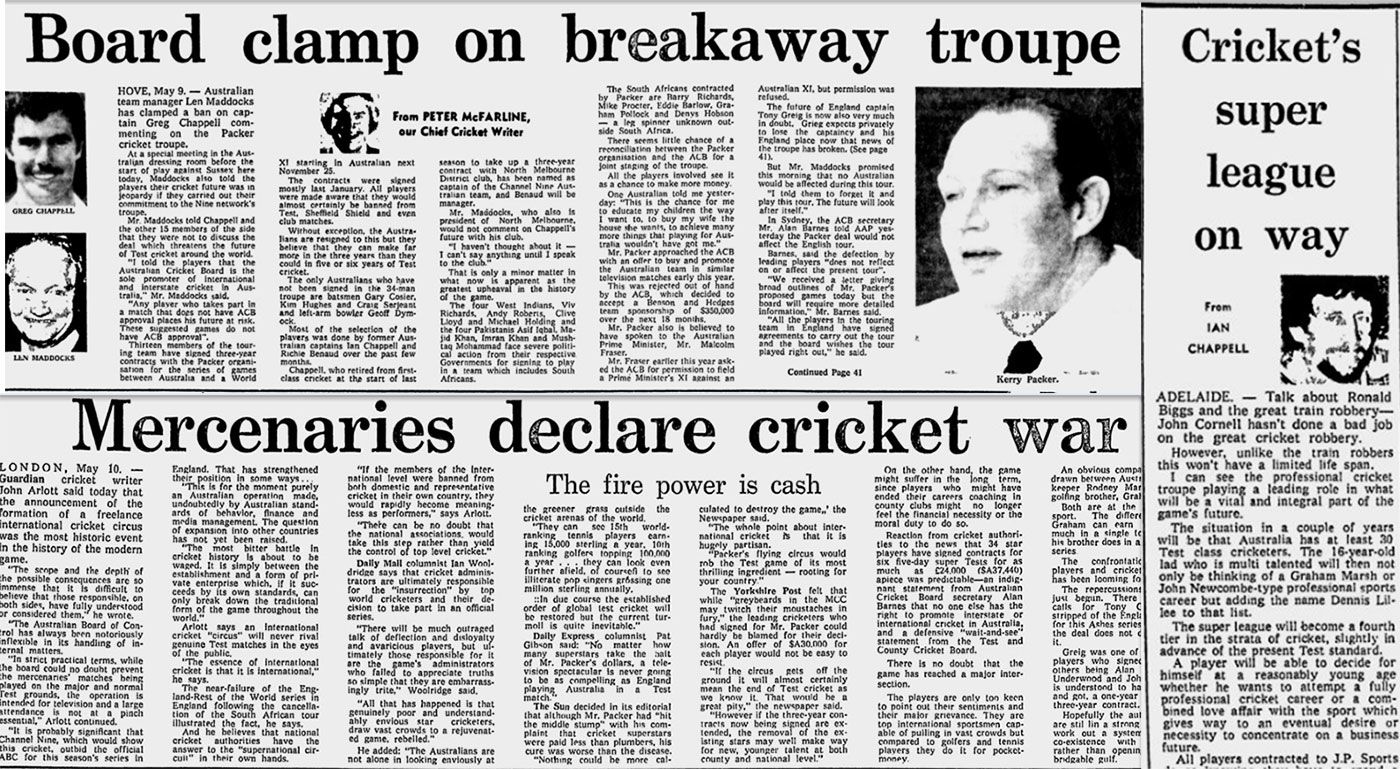 Image 1 – Newspaper reaction to World Series Cricket
The vast growth of the globalisation of the game and increased engagement, means there has been more infusion of digital technologies in broadcasting, computer graphics and virtual sponsor boards allowing for region-based advertising options during live matches.
Other shifts away for past traditional media channels include:
TV Broadcasting: From free to air broadcasting, such as Channel 4 during the 2005 Ashes that captivated an audience, Sky Sports have become the dominant party in cricket, with BT Sport most recently entering the market, winning the media rights for the last Ashes tour to Australia. The global reach of the game has allowed the development of technology to provide advanced stump cams, , LED bails, DRS technology, buggy cams, player tracking cameras (as outlined in image 3 below), providing more monetisation opportunities.
Advertising: Broadcasting has allowed specific location targeting of advertising for businesses at major events such as the T20 World Cup and franchise cricket leagues all around the world, with The "ICC Cricket World Cup" as we know today was earlier named after sponsor brands like Prudential Cup (1975-83), Reliance Cup (1987), Benson & Hedges World Cup (1992), and Wills World Cup (1996).
Social Media: The customisation aspects of apps and social media platforms have allowed discussion and conversations to occur with consumers about cricket, rather than consume cricket in newspapers. Rather creating awareness through magazines and websites, popular cricket platforms include ESPN Cricinfo, Wisden, Cricbuzz and Cricket 365.
Streaming: One positive outcome of Covid 19 included Sky Sports and Youtube creating content such as interviews, podcasts, live watch along with elite cricketers to keep engagement and interest in the sport with the absence of no live sport, with Youtube actually streaming the IPL in 2010.
These advancements from past media ecology of cricket has allowed the game of cricket to become an enhanced product for the consumer, with the product offering becoming even more interactive, the options to further expand the viewing experience are endless.
---
Thanks for reading! Be sure to leave a comment your thoughts. How has the media ecology shifted in cricket?
Make sure you check out my professional Linkedin channel below…