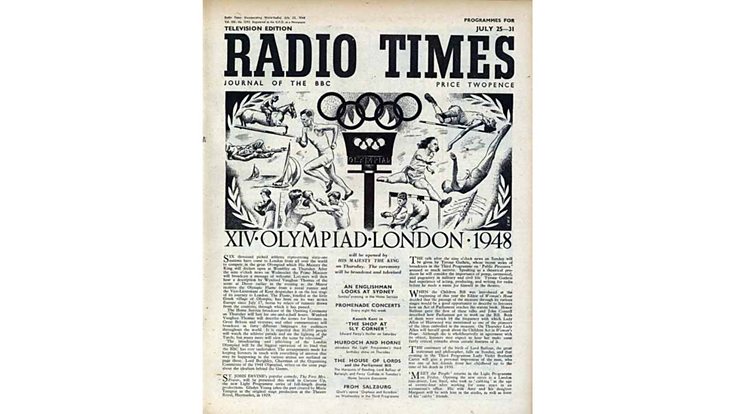 The first blog within this series will provide an analysis of the original forms of sports media, including the use of print media, radio and television– whilst analysing how the broadcasting environment has changed from its earliest forms. In order to gain full insight into the development and rise of digital technology in sport and media, it is important to understand the ancestries of sports coverage. Print media i.e., the use of magazines and newspapers were the foundations for mass communication. The idea of mass communication was defined by Deuze (2020), who states that it is a process of conveying messages to a wide audience through the use of one or multiple forms of media. Mass media itself provides further demonstration of the inclusive nature of media content, with McQuail and Deuze (2020) proposing it can focus on the producers of the text as well as the consumers of text in reference to what is being broadcasted.
A big talking point relating to past ecology of sport and the mass media is the lack of diversity in gender. Research surrounding the gender portrayals of athletes in print media suggest that the reporting of female sports is inferior in its quality as well as the known feature of lack of quantity (Knight and Giuliano, 2001). Even worse still, original forms of print media dating back to the 1830's showcase the nature in which women were perceived in terms of being allowed to watch sports and the Olympics, with the article describing how it was 'strictly forbidden' (see article here). This lack of female representation in print media did not begin to change until the early 1990's. Lopiano (2000) discovered that only in 1992 did women's sports in print exceed the amount of space given to animal sports, further suggesting the gulf in female media stories broadcasted.
The use of radio to broadcast sports events is a form of technology that revolutionised sports consumption from its origins of print media. It became one of the first forms of instant communication from live sporting events and provided a higher availability for consumers to get involved in sports without directly being at the event (Marwat et al, 2014). Following on from the sports media expansion into the ever-growing technological environment, one of USA's biggest sports broadcasting channel ESPN launched in 1979 (Raney and Bryant, 2009). It was the first multi-sport cable network and became a pioneer for other sports cable networks to broadcast over America and the rest of the world.
In sports current climate, it can be argued that cable television itself is now starting to become outdated. The rise of emerging experiences such as enhanced streaming services and other trends of following sports teams and players is emerging throughout. This is not only via broadcasting means but also through the use of social media (Gantz and Lewis, 2014), which is driving consumption away from simply spectating sports, which will be discussed in greater detail in a later blog.
It would be fantastic to hear any thoughts or views about this blog, so feel free to comment below. To keep up to date with further talking points in this series give me a follow!