The second blog in the series looks to identify the impact and rise of social media and Twitter specifically in the modern world, including the utilisation of how it has become a preferred way of football consumption in recent years.
Social media as a concept can be explained as a group of internet applications that build on perceptions and ideologies of content in Web 2.0, whilst simultaneously allowing the creation of user generated content (Kaplan and Haenlein, 2010). It is important to consider that Web 2.0 should be identified as an extension of Web 1.0 rather than a discontinuation of its original forms of consumption (Tuten, 2008), which was discussed in the previous blog. This user generated content can then be discovered by everybody world-wide anytime after publishing, providing rewards for the producers of the content. This often involves recognition of what has been provided after publishing (Krumm et al, 2008). The popularity of social media platforms helps to provide a leverage to create value in the content being created for their targeted audiences (Roma and Aloini, 2019). This highlights the the importance of these platforms such as Twitter, to be available to achieve the goals of engagement needed by creators, and the response and information processing from consumers to create 'platformisation' (Nieborg and Poell, 2018).
Twitter is the social media platform that has been chosen to consider due its globally, and also the asynchronous conversations that exist between users. This can be achieved without the need to befriend or follow other users, a method used by other social media platforms (Murthy, 2018). This 'microblogging' format provides users to briefly share ideas which allows for easy consumption of opinions and other people's views, which offer straightforward involvement, producing prosumption (Fischer and Reuber, 2011). Sports consumption throughout Twitter provides engagement opportunities for professional players, clubs and organisations to express their professional views whilst trying to create value through media. The other side to this is that they are also able to showcase a personal side which allows fans to engage in a more inclusive way than what was available in previous years prior to Twitter's launch (Hutchins, 2011).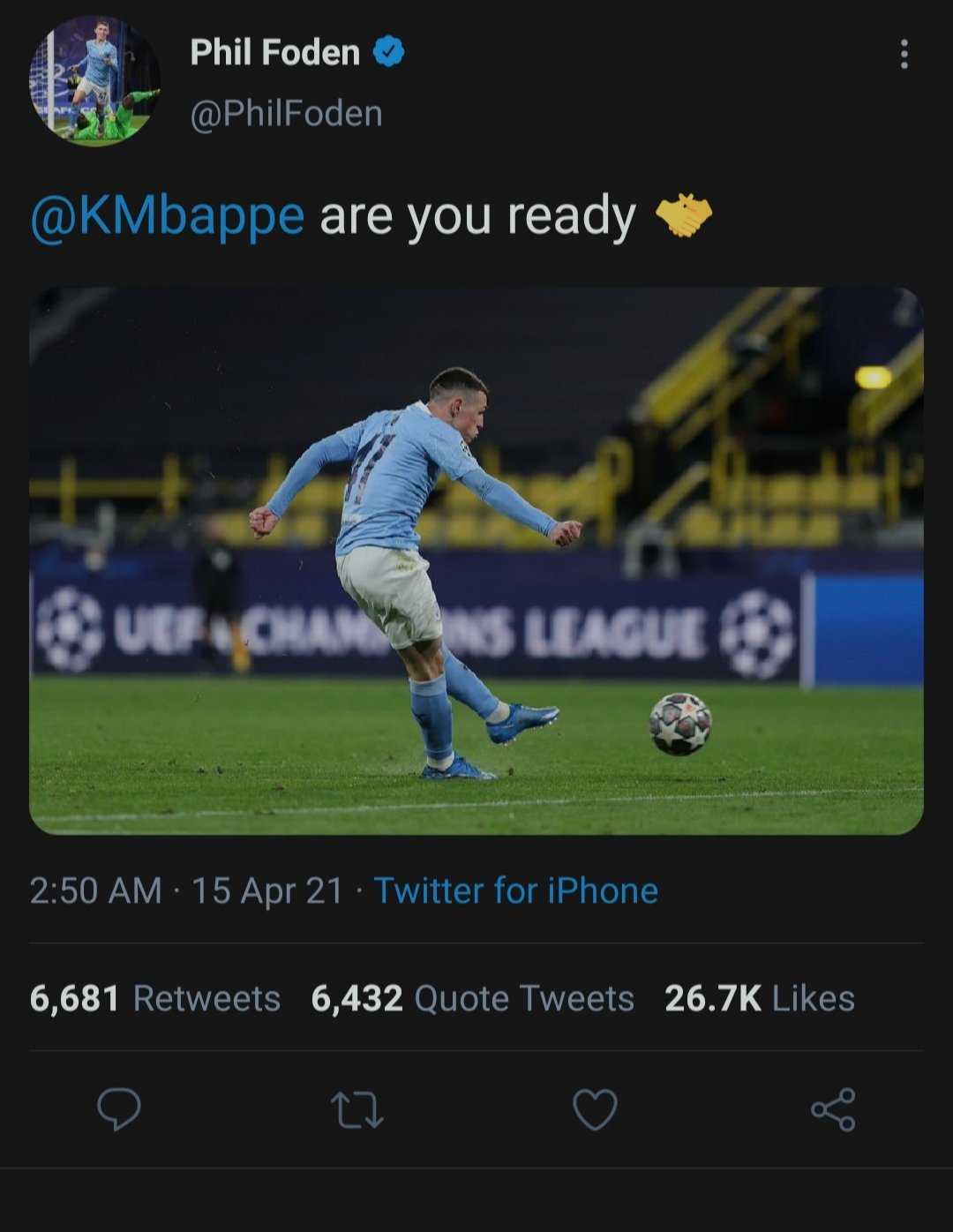 The idea of prosumption when spectating live football events is a theory which allows fans to voice their opinions and views whilst simultaneously watching the event and communicating with other spectators in a virtual environment (Andrews and Ritzer, 2018). This provides an abundance of information for football clubs to analyse in regard to fans views about numerous matters. This can include anything from the thoughts of the match itself, to the match day experience received by fans attending live events. All of which increases the global reach that professional football clubs have on virtual audiences. Even during the COVID-19 pandemic when there was a brief pause in live football across Europe, Twitter proved to be a continuation of engagement between football clubs and fans, even when it was not possible to do so in a physical environment. This therefore showcased the benefits of social media and Twitter specifically, and the influence it can have on fans.
What are your thoughts on this blog? If there are any questions or you like this content, feel free to like and comment below. I hope you look forward to the next one in the series!