"The mass media has become one of the most powerful institutional forces for shaping values in modern culture" is a quote from Kane (1998, p.88) that describes how influential the media has become in the everyday life of the public. In the history of mass media, newspapers and magazines could control what the population were reading, and learning about, to control the hearts and minds of any reader.
This control expands into the sport world, as print media sources would cover sport stories to attract readers to their newspaper or magazine, but these sources could choose what stories would be broadcast and would most commonly choose the stories that would interest the potential reader (Wanta, 2009). Due to the importance of attracting the reader with interesting scoops and sports news, male sport would dominate the newspaper coverage, leaving very little space for women's sport due to the finite space available. Despite the cry for increased media coverage of women's sport, most specifically to motivate women to improve their lifestyle through sport participation, print media continues to prefer men's sport. In 2012, the year of the London Olympics, just 4.5% of national newspaper articles related to women's sport, followed by a figure of 2.9% in 2013 (Packer et al., 2015). Not only do these figures represent the current state of female sport participation, but they also have the ability to harm future female sport participation, as the sport section tends to be the first section that younger readers start to read, therefore young girls only reading about male sport can negatively influence their interest in sport due to a lack of role models that they can relate to.
Most recently, TV and radio have introduced new ways for sport to be consumed. In the present day, sport will always be accessible to the consumer, whether it be live events, sport journalism, or past sporting events being rebroadcasted (Brown and Bryant, 2009). Rupert Murdoch explained that sport overpowers every other entertainment genre (The Independent, 1996), allowing Murdoch to use sport to grow his global pay TV network. During the initial growth of Sky Sports and BT Sports channels, the trend of women's sport being silenced continued, with solely men's sport being broadcasted.
Due to the continuing increase in demand for sport, especially live sport, women's sport has become increasingly sought after, leading to the introduction of women's sports to Sky Sports channels. The BBC and Sky Sports agreed to a three-year deal to broadcast Women's Super League from the 2021-22 season, with the deal being worth around £7 million per year (The Athletic, 2021), but in comparison to the English Premier League, Sky and BT pay £5.1 billion for live games over a three-year deal (BBC Sport, 2015). But, after the success of England's Lionesses in the 2022 Euro's, there has been a 200% increase in WSL attendances, boasting an increase in interest and demand for women's sports, that must be met by media sources to continue the growth of women's sport.
So, this boasts the question; how does the English media help grow women's sport?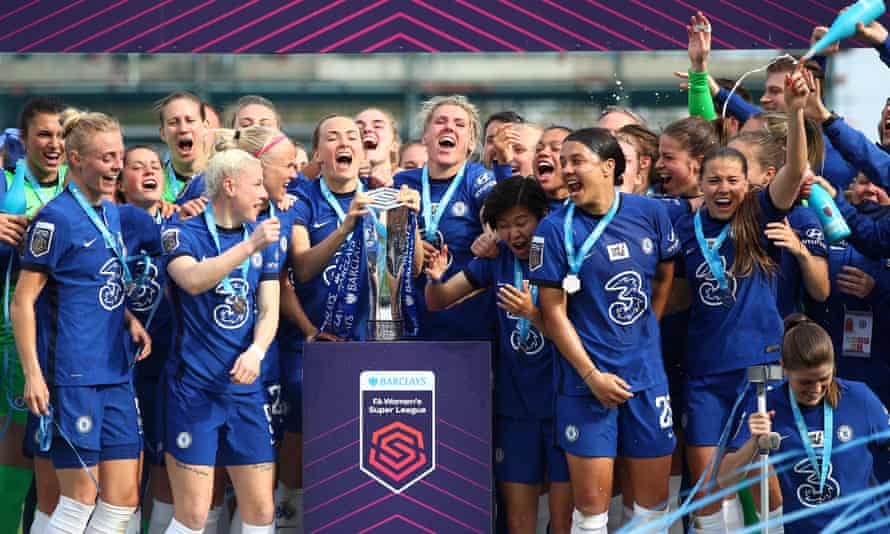 Thanks for reading! Please leave a comment below about your thoughts around this topic!